MME AWARDS 2023 AT HÄKKEN | THE REEPERBAHN FESTIVAL
For the 5th year in a row now Reeperbahn Festival proudly celebrates the Music Moves Europe Awards. As the co-organizer of the MME Awards they host the closing event of this EU Prize for popular music. This networking and showcasing event is held at HÄKKEN (Spielbudenpl. 21-22) on Friday 22 September between 14.00 en 17.00 with live performances from MME23 artists Kids Return, CMAT and OSKA.
Jerry Heil, this year's Public Choice MME Award Winner, is one of the special guests among others.
You will also hear the story of Sans Soucis talking about the challenges of Green Touring and last but not least, we will announce the location for announcement for the new 2024 edition.
This year 7 of the 15 nominated MME Awards artists will play on Reeperbahn Festival.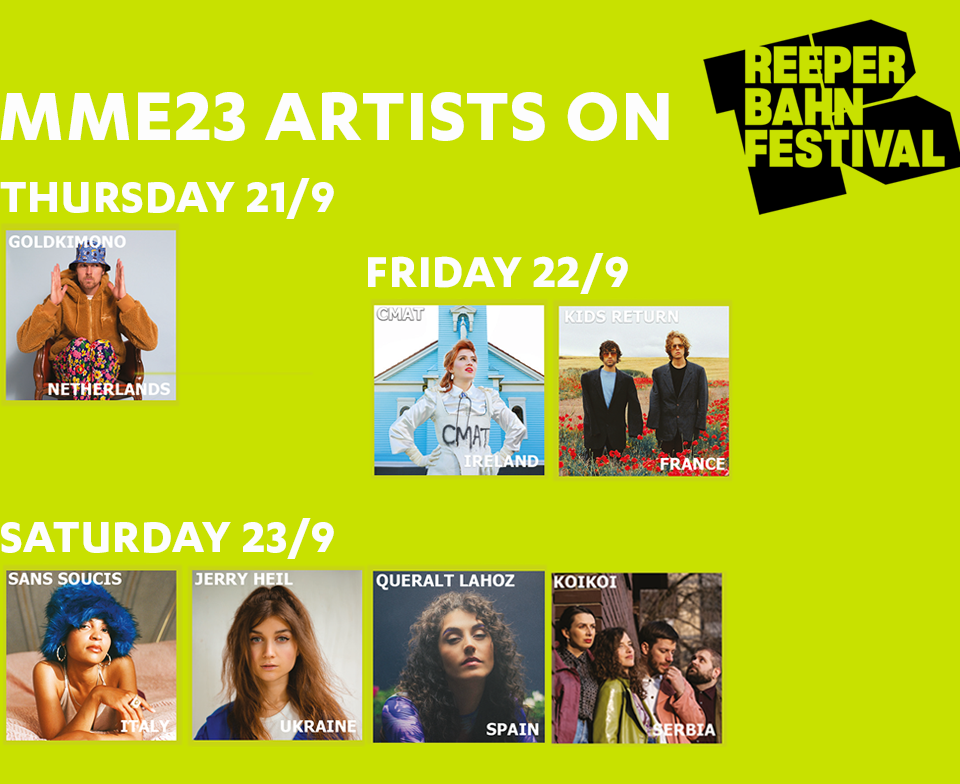 Enjoy the performances of these MME Artists 2023!
____________________________________________________________________________________
____________________________________________________________________________________