Introducing the MME Awards Education Programme
The 19th edition of the European Union music prize will be organised next week in Groningen, NL at ESNS. Artists and their representatives can participate in a special education programme to improve their knowledge and skills.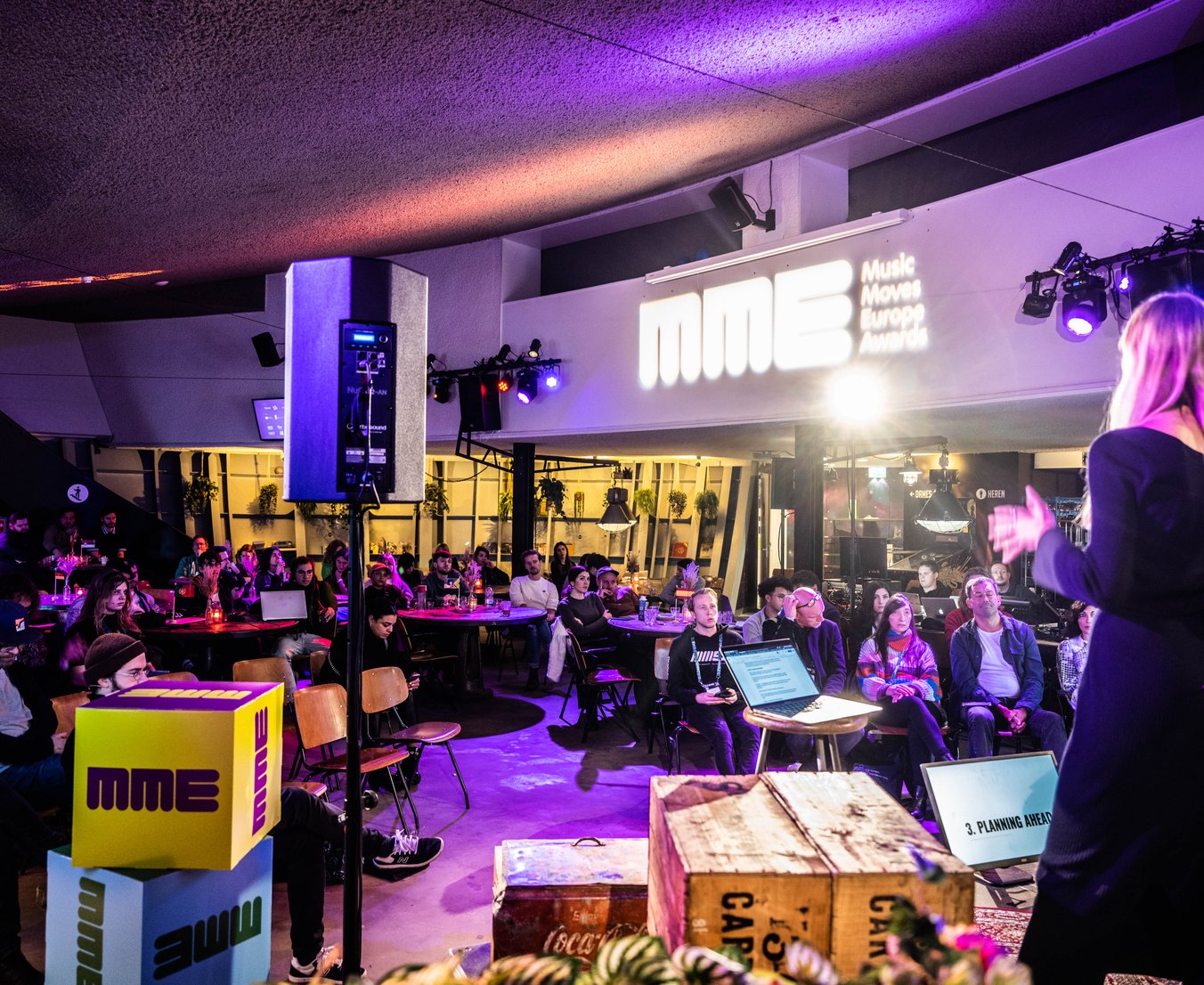 On 19 January 2023, the winners of the 2023 Music Moves Europe Awards will be announced. On the day before, artists of the 2022 and 2023 MME Awards and their representatives can participate in a special training programme. In an afternoon they receive workshops and keynotes on a variety of subjects. For instance, a motivational keynote by renowned percussionist Sudha Kheterpal (Faithless, Kylie Minogue) about a career in music. Other subjects include sustainability, digital strategy and touring. 
Here's a short overview of the speakers and partners of the MME Awards Education Programme. Ukrainian artist Alina Pash will provide an introduction to the day, she is one of the MME Awards winners of 2022. She became one of the most powerful ambassadors of the #StandWithUkraine movement in the course of 2022. Sudha Kheterpal is a British/Indian percussionist that toured the world with Faithless, Dido, Kylie Minogue and others. She knows first hand with it is to be on tour and how you should be prepared for all the pressures and expectations. The next item of business is Digital Strategy, Comes With Fries is a dynamic digital agency, creative studio and label services company based in Sydney and London. They help artists find ways to promote themselves with the right stories at the right places to help reach fans globally. The next digital component will be provided by Soundcharts; a deep dive into the world of data; the possibilities of using real-time airplay, playlists, Charts and Social media monitoring to your advantage. This will be followed up with  a presentation by students of NHL Stenden University of applied sciences, who did extensive research on what music people listen to in specific moods or with specific activities. The last order of business is sustainability, which is an important topic in todays music business. With a contribution of Music Declares Emergency, who championed the famous hashtag #NoMusicOnADeadPlanet and practical information about how to go on green touring.