This is: Jerry Heil
The MME Public Choice Winner 2023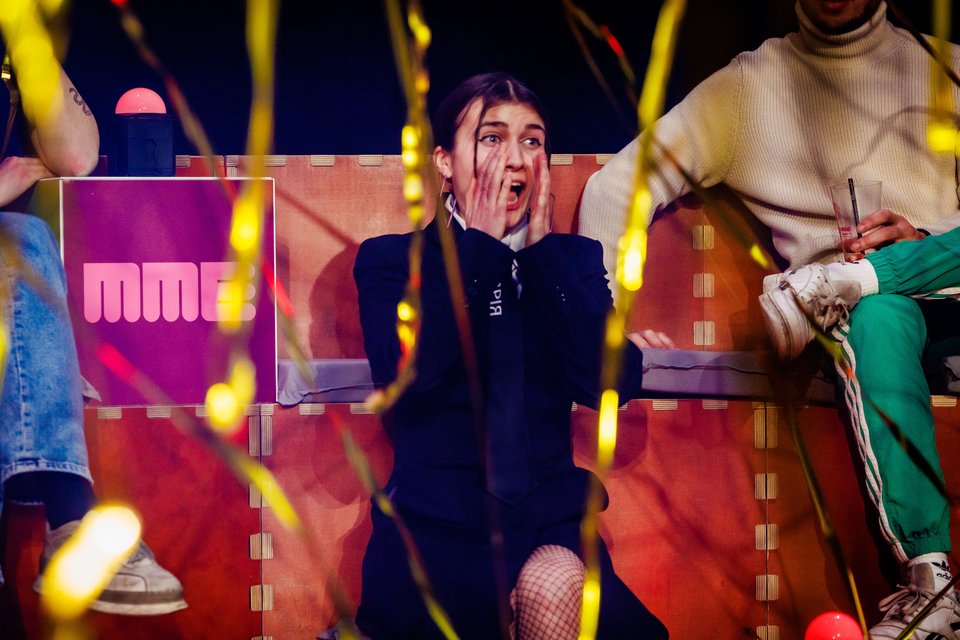 We have five amazing judges who know exactly what they're talking about. But there's one judge who can't be excluded: you! That's why we need YOU to vote for your favorite artists every year.
The winner of this Public Choice Award will take a seat in next year's jury. So when you think about it, by voting you win twice. For the MME Awards 2024 Jerry Heil from Ukraine will take over the seat from Jacqueline Baghdasaryan, the singer from the Armenian band Ladavina who won the Public Choice Award in 2022.
Meet Jerry Heil: last year's Public Choice Winner
This year's Public Choice Award-winner: Jerry Heil! This YouTube star launched her own career in 2012 through the video platform. A big inspiration for other YouTubers to start their singing careers.
She sends an important message to the world against the war, together with previous MME Award winner Alyona Alyona.