Meet: Katarina Epstein
Meet: Katarina Epstein. The editor-in-chief at Radio Belgrade in Serbia knows all there is to know about music that works on radio. Her experience makes her the ideal person to tell us who she'd like to be nominated for this year's MME Awards. A little hint: After Elmer. What that means? Well, you're going to have to figure that out yourself. Keep reading!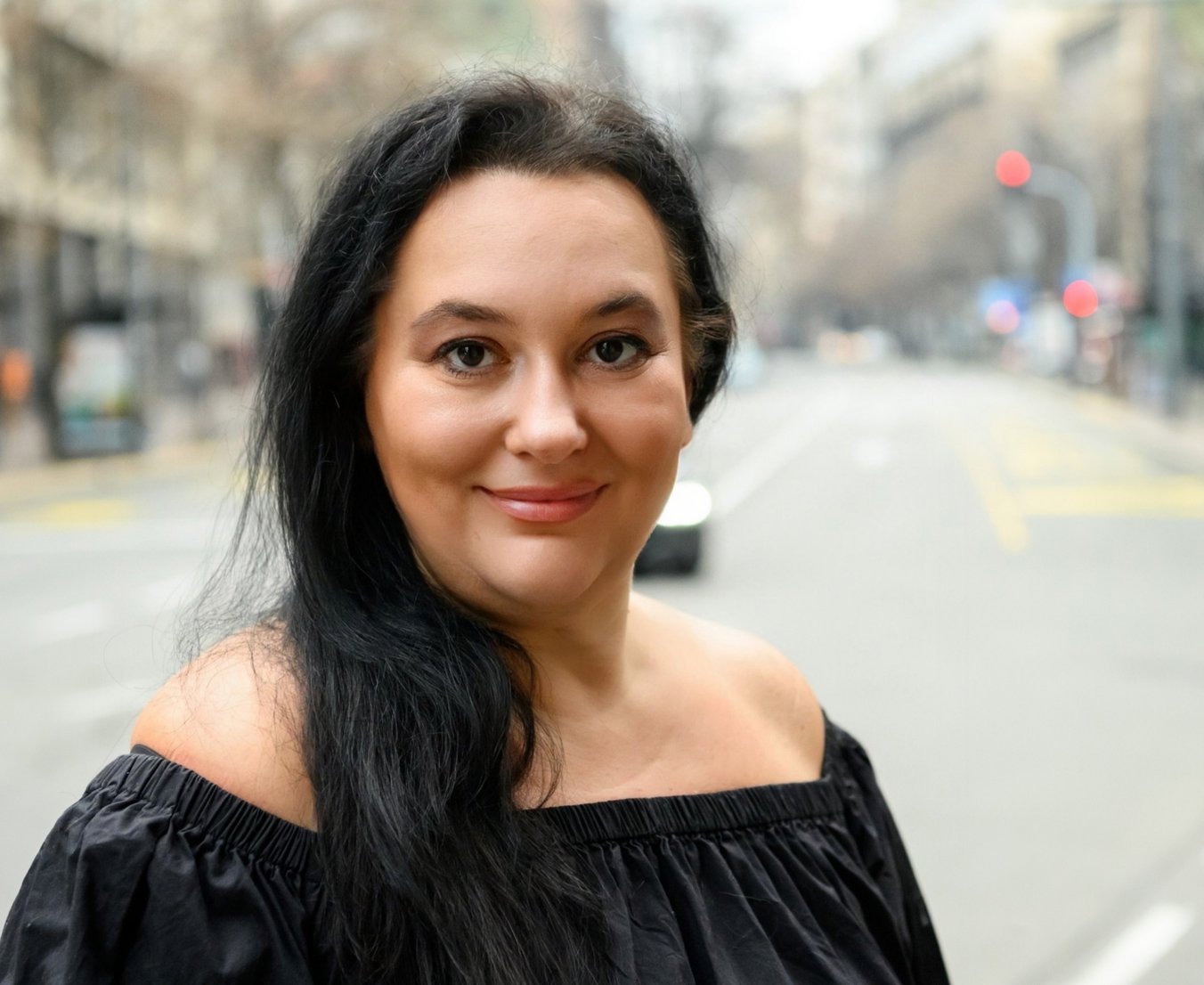 Give us a little scoop on who you are. Tell us about your role at Radio Belgrade:
I'm an editor-in-chief. At the radio, there's people in charge of creating the music playlists that are played on the radio. I'm one of them! Next to that, I have my own daily radio show at the station and I produce my own music. Did you know Serbia started rock 'n roll? Right when The Beatles and Elvis started, so did we. I'm quite proud of that, actually!
How did you end up in this role?
I started in television. I wanted to work in media from a young age and to follow new music, specifically pop and rock. After television, I started working for radio - and never left!
How do you identify and select music for radio?
My mission is always to open the door for young artists, especially Serbian projects. Most importantly: I listen for something new. A unique style. Next to that, I have to know if they're good people. Great artists have to be great people too, otherwise they're not going to last long in this industry. Lastly, of course I'm going to see them at shows to view their live performance.
My mission is always to open the door for young artists, especially Serbian projects. Most importantly: I listen for something new.
What makes a particular artist stand out to you? Are there any specific qualities or characteristics you look for?
Yes! First of all: arrangements! What can you do with instruments and how do you layer them? After that, lyrics. What is your message? Lastly, as I said before: I think it's important that they're good people.
Last year, you recommended KOIKOI. Can you tell us more about that?
Oh! Mississippi was one of the first songs I heard from them. I fell in love instantly!!! I knew from that point on they make amazing songs. I met them, and they're all actors or musicians. 'Creating' something is really in their nature and you can see that in everything they do. After Mississippi, I listened to their first album. Every song is different. Wonderful melodies, strong vocals and smart lyrics.
Who are you recommending for MME Awards 2024 and what sets them apart from other artists in the industry?
I recommended two artists: one wonderful band from The Netherlands came in. I was actually looking for something in Serbia, but After Elmer struck me immediately. Their young punk sound is so catchy and reminds every listener of the nineties.
I found Dina Jashari, from Macedonia, a perfect fit as well. She makes beautiful pop, kind of like Remi Wolf. I really hope they will gain European success.
What criteria did you consider when choosing this artist for the recommendation? Were there any specific achievements or performances that influenced your decision?
I love it if I can remember the chorus. Nowadays, it's easier to make an entire album - than to make one good song. I need a hit! So basically, I'm looking for innovation, and earworms: innovation, attraction, melody and hit material.
Lastly, can you share a little bit about working with MME Awards to recommend artists for the talent program?
Yes! I like being very analytic and seeing so many different styles. Working with a project like this, really feels like there's no country borders anymore. It feels like we're one 'family' helping artists across Europe to succeed in their careers.
MME is most unique and very important for European music and starting musicians. By listening to the nominees, you can see where music in general is going, so even globally it can be very interesting to watch the newest trends. MME also contributed to a big moment for Serbian artists, as they nominated one for the first time a while ago - and that really helped boost their career. I'm happy to be a part of it :-)