Meet: Nikoline Skaarup
Meet: Nikoline Skaarup. As you may have guessed by her last name, she's a Danish booker, working on NorthSide and Tinderbox. Two very successful festivals in Denmark. With this role, and her lengthy background in music - she makes up the perfect recommender. Curious to find out who she recommended for MME Awards 2024? Then don't stop reading!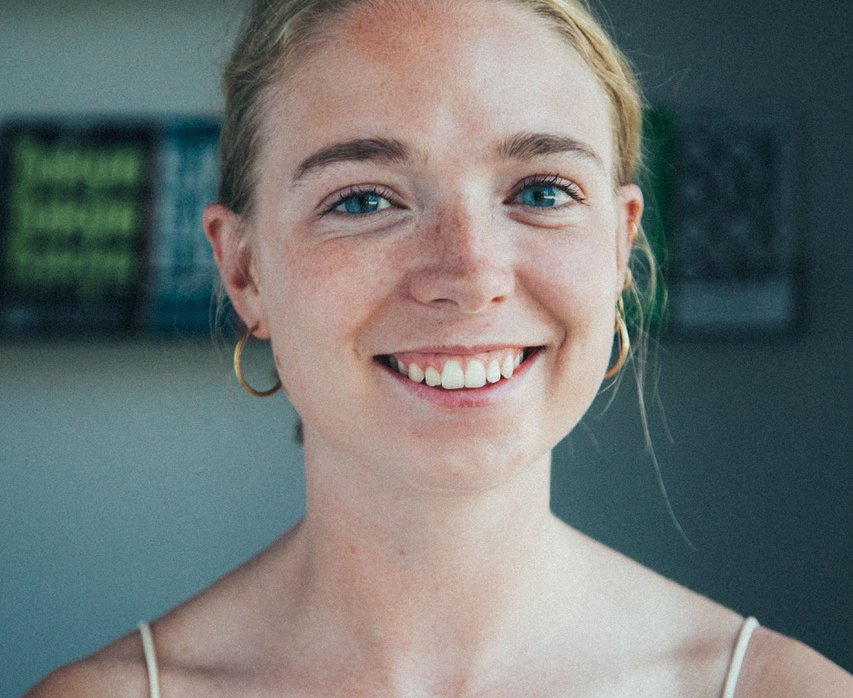 Give us a little scoop on who you are. Tell us about your role at NorthSide and Tinderbox Festival:
I'm part of the booking group. I'm mainly looking for the new, upcoming names to book on both festivals, as well as the international artists that I book together with our Head Promoter.
What I do in my role, is creating the lineup. Basically we're working on that all year round, so when the festivals have ended, you're already preparing for next year. To do so, I spend a lot of time searching the internet, listening to new playlists, visiting shows and talking to agents.
How did you end up in this role?
My career started as an internship! I was a writer at a local music magazine and became editor-in-chief later. After that, I started doing PR, but that wasn't really for me. I became a marketing assistant at the company I work at now, then briefly did something else when COVID hit, and returned to my current company when live music came back. I now work full time as a promoter.
Tell us a little more about each festival:
NorthSide is based in Aarhus, which is the second-largest city in Denmark. The festival itself is known for being green. We run on green energy and our food is close to 100% ecological and the menu is 100% vegetarian. Music wise, NorthSide is our more "edgy" festival. We have acts who've been around for a long time, like Muse and The Chemical Brothers in the 2023 edition, but we also present lots of new acts.
Tinderbox is in Odense - the third-largest city in Denmark. It's bigger than NorthSide and this year features acts such as Maroon 5, Red Hot Chili Peppers, George Ezra and more.
I first came around Eee Gee when I worked at Girls Are Awesome. I curated playlists and was looking for new artists to write about. Sometimes you have to listen to artists multiple times for the songs to grow on you. Right? With Eee Gee, I just knew immediately that I loved it.
How do you identify and select the artists who perform at NorthSide and Tinderbox Festival?
There's never just one factor. That might be the first tip. I'm not only looking at streaming numbers or reviews. I also look into ticket sales (if they have already played in Denmark before), and most importantly, I try to see their shows. I think it's important to take as many factors into consideration as possible, in order to create a dynamic lineup.
Last year, you recommended Eee Gee for MME Awards. Can you tell us more about that?
I first came around Eee Gee when I worked at Girls Are Awesome. I curated playlists and was looking for new artists to write about. Sometimes you have to listen to artists multiple times for the songs to grow on you. Right? With Eee Gee, I just knew immediately that I loved it. She has a very international sound and could be from anywhere. That always catches my attention, being from a small country like Denmark. Other than that, her sound is just so timeless. Universal in a way.
Can you tell us about the artist you're recommending for the MME Awards in 2024? What sets them apart from other artists?
Yes, I've recommended Brimheim (FO/DK), JJ Paulo (DK), Julie Pavon (DK) and SKAAR (NO).
Brimheim is reshaping pop music by kind of making it not sound like pop music. She has these brilliant melodies wrapped in gothic indie rock soundscapes. It almost feels like you can hear the rough nature of the Faeroese Islands in her sound and I think that's quite unique.
JJ Paulo is bringing afropop and afrobeats to Denmark and his live shows are just all about love, community and good energy. His shows are a good place to be! He really brings something new to the table.
Julie Pavon has a very raw energy and creates some really unique house pop. I really like her voice, it's very characteristic. On stage, she uses her entire body to dance and gets everyone to move with her. It's one of those shows that you have to see yourself to understand what the hype is about.
SKAAR has been around for a few years, and really deserves a big breakthrough. She played ESNS this year and I saw her again at another festival in May. Her songs are so strong and you can really see how she enjoys playing live. It hits right where it should.
What criteria did you consider when choosing these artists for the recommendation? Were there any specific achievements, performances, or songs that influenced your decision?
In short: I looked for music that I believe could work outside of the Danish borders as well. And then it's artists that I find very strong on both record and on stage. It's also artists that I see work really hard on their careers and that I believe will be around for many years in the future.
In your opinion, how does the music of these artists connect with the current trends in music?
Disco is making a big comeback, and I really hear that in Julie Pavon's music. Next to that, afrobeats and afropop, that JJ Paulo represents, have been on the rise the last couple of years, which is an amazing development. Brimheim, I think, represents a trend of very genre-bending artists who make their own rules.
Lastly, can you share a little bit about working with MME Awards to recommend artists for the talent program?
This is my second year recommending, and I feel really honored to be able to share music that I love and I think has the potential to be big around Europe. Or even the world. Hopefully I'm helping to shine a light on some amazing new talents who deserve it. I guess, when you hear something exciting coming out of your home country, you just want to see it grow and share it with the rest of the world. MME Awards has presented some amazing European talent throughout the years, so it's cool to be able to recommend Danish acts.
I also think it's nice to take time to reflect every once in a while. I listen to so much music as part of my job. This industry is quite fast-paced, so to have a moment to review on everything you've been listening to and having to pick some favorites is a fun challenge.